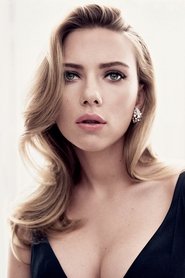 Scarlett Johansson
Born November 22, 1984 in New York City, New York, USA
Scarlett Johansson is an American actress and singer. Johansson made her film debut in the 1994 film North and was subsequently nominated for the Independent Spirit Award for Best Female Lead for her performance in 1996's Manny & Lo.
Johansson rose to fame with her roles in 1998's The Horse Whisperer and 2001's Ghost World. She made the transition to adult roles with her performance in Sofia Coppola's film Lost in Translation.

Johansson was born in New York City. Her father, Karsten Johansson, is a Danish-born architect, and her paternal grandfather, Ejner Johansson, was a screenwriter and director. Her mother, Melanie Sloan, a producer, comes from an Ashkenazi Jewish family from the Bronx. Johansson has an older sister, Vanessa, who is an actress; an older brother, Adrian; a twin brother, Hunter (who appeared in the film Manny & Lo with Scarlett); and a half-brother, Christian, from her father's re-marriage.

Johansson rarely discusses her personal life with the press, saying "it's nice to have everybody not know your business." Johansson's ex-boyfriend and member of the band Steel Train, Jack Antonoff, wrote lyrics that refer to Johansson in the song "Better Love." She has been linked to many famous men, including Benicio del Toro, Jared Leto, Justin Timberlake, and her Black Dahlia co-star Josh Hartnett, though Johansson denies she had a relationship with del Toro.
Johansson and Hartnett dated for about two years until the end of 2006, with Hartnett citing their busy lives as the reason for the split.

She started dating Canadian actor Ryan Reynolds in 2007, and on May 5, 2008, it was reported that the two were engaged. On September 27, 2008, Johansson and Reynolds were married at a quiet ceremony on Vancouver Island in Tofino, British Columbia.