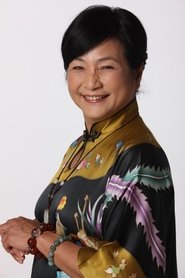 Cheng Pei-Pei
Born December 4, 1946 in Shanghai, China
From Wikipedia, the free encyclopedia

Cheng Pei-pei (simplified Chinese: 郑佩佩; traditional Chinese: 鄭佩佩; Mandarin Pinyin: Zhèng Pèipèi; Jyutping: Cheng6 Pui3 Pui3; born 4 December 1946 in Shanghai) is an actress best known for her performance in the seminal 1966 King Hu wuxia film Come Drink with Me. She continued to play expert swordswomen in a number of films throughout the 1960s. In 2000, she returned to international attention with her role as Jade Fox in Ang Lee's Crouching Tiger Hidden Dragon (which also marked the first time that she had been cast in a villain role in a martial arts film). She followed this up with her portrayal of Long Po in the 2004 television miniseries Watery Moon, Hollow Sky, which was shown on Asian-American television as Paradise. She continues to work for Zhouyi Media in mainland China.

Description above from the Wikipedia article Cheng Pei-pei, licensed under CC-BY-SA, full list of contributors on Wikipedia.