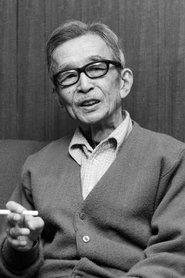 Nobuo Nakamura
Born September 14, 1908 in Otaru, Hokkaido, Japan
From Wikipedia, the free encyclopedia. Nobuo Nakamura  ( Nakamura Nobuo, September 14, 1908–July 5, 1991 ) was a Japanese actor, who made notable appearances in the films of Akira Kurosawa and Yasujiro Ozu in the 1950s and 1960s. Perhaps his most famous roles were those of the callous deputy mayor in Kurosawa's Ikiru (1952), and the hairdresser's henpecked husband in Ozu's Tokyo Story (1953).

Nakamura is famous for many notable performances in theatre. In 1937, he founded the Bungakuza company  along with Haruko Sugimura, Seiji Miyaguchi, and Masayuki Mori. Nakamura played Polonius in Hamlet, Herod in Wilde's Salome, Aleksandr Vladimirovich Serebryakov in Chekov's Uncle Vanya, and Krapp in Krapp's Last Tape. He also appeared in Macbeth, The Merchant of Venice, and The Cherry Orchard . In the 1950s and 1960s, he played major roles in Yukio Mishima's plays such as Rokumeikan, My Friend Hitler, and so on. In 1963, Nakamura left Bungakuza company and founded the NLT company with Mishima. His most famous and successful role is considered to be The Professor in Ionesco's The Lesson. He performed The Lesson for the first time in 1972 and had played The Professor every Friday night at a small theatre in Shibuya, Tokyo until 1983.

Description above from the Wikipedia article Nobuo Nakamura, licensed under CC-BY-SA,full list of contributors on Wikipedia.