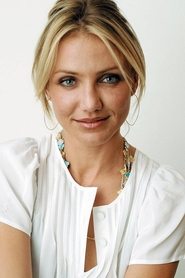 Cameron Diaz
Born August 30, 1972 in San Diego, California, USA
From Wikipedia, the free encyclopedia

Cameron Michelle Diaz (born August 30, 1972) is an American actress and former model. She became famous during the 1990s with roles in the movies The Mask, My Best Friend's Wedding, and There's Something About Mary. Other high-profile movie credits include the two Charlie's Angels movies and voicing the character Princess Fiona for the Shrek series. Diaz received Golden Globe award nominations for her performances in the movies There's Something About Mary, Being John Malkovich, Vanilla Sky, and Gangs of New York.

At age 16, she began her career as a fashion model. Diaz contracted with modeling agency Elite Model Management. For the next few years she worked around the world for contracts with major companies. She modeled for designers such as Calvin Klein and Levi's. When she was seventeen years old she was featured on the front cover of the July 1990 issue of the magazine Seventeen.