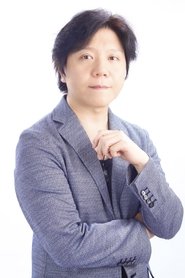 Noriaki Sugiyama
Born Mars 9, 1976 in Tokyo, Japan
​From Wikipedia, the free encyclopedia.  

Noriaki Sugiyama (born March 9, 1976) is a Japanese voice actor and television actor best known for his roles as Sasuke Uchiha in Naruto, Ishida Uryū in Bleach, Shirō Emiya in Fate/Stay Night, and England in Axis Powers Hetalia.
He is affectionately known as Non-tan by his fans. Non-tan was a nickname given to him by Junko Takeuchi on the radio show O-! Naruto Nippon!, which aired in Japan. Sugiyama often voices characters not only having the same voice, but also with similar personalities. A good example of this is the three characters Uryū Ishida, Sasuke Uchiha, and Arthur Kirkland(England/Britain)

Description above from the Wikipedia article Noriaki Sugiyama, licensed under CC-BY-SA, full list of contributors on Wikipedia.