Random top movie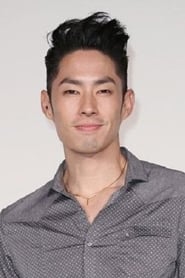 Vanness Wu
Born August 7, 1978 in Los Angeles, California, USA
From Wikipedia, the free encyclopedia

Van Ness Wu (simplified Chinese: 吴建豪; traditional Chinese: 吳建豪; pinyin: Wú Jiànháo; Pe̍h-ōe-jī: Ngô Kiàn-hô) is a Taiwanese American actor, singer, director, producer based in Asia. He was born on August 7, 1978, in Santa Monica, California and worked as a telemarketer before moving to Taiwan. Van Ness is managed by talent manager Carl Choi.

Description above from the Wikipedia article Vanness Wu, licensed under CC-BY-SA, full list of contributors on Wikipedia.